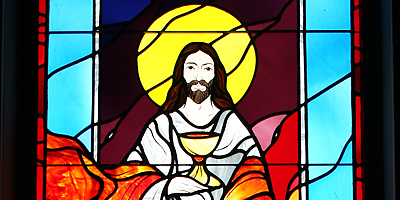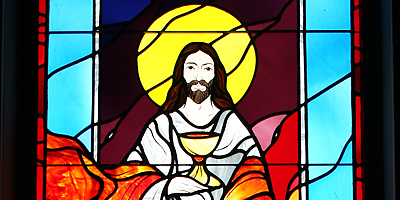 NORTH MYRTLE BEACH—Our Lady Star of the Sea Church has launched an outreach program to help the increasing number of needy people along the northern stretch of the Grand Strand.
Monthly food drives at the church collect massive amounts of canned goods and other supplies for families, including a Thanksgiving effort that brought in 2,200 pounds of food to provide people with a holiday meal.
"I am moved every day by the generosity and response from the parishioners," said Deacon Peter Casamento, pastoral associate. "Their hearts are gold and the way they respond to the outreach program is uplifting. The efforts also motivate others to get involved, because people see something good happening and they want to be a part of it."
Shortly after Father D. Anthony Droze became pastor of Our Lady Star of the Sea in August, Deacon Casamento met with him and the two decided to launch the outreach.
The program's first meeting drew 75 people who wanted to volunteer, and he said that number continues to increase. Since then, they have  helped 47 people with utility bills, rent, food and other needs, Deacon Casamento said.
The deacon works with the regional offices of Catholic Charities and Helping Hand, a United Way agency that provides emergency services in the area.
In September, a training session was held for church volunteers who take information from people and then work with other agencies to fulfill their needs.
The outreach serves people in North Myrtle Beach, Little River and Longs and is especially helpful for those who have little or no transportation. Many area services for the needy are located far from the north area. The Catholic Charities office, for instance, is in Conway, a 20-mile drive.
Volunteers use a confidential case management form and work on a case-by-case basis with individuals and families to fulfill their immediate needs. They also help them on a path to self-sufficiency.
"If somebody comes in and they owe $600 on an electric bill, but need $100 to keep it on a couple weeks, we go over all their income and expenses, look at the whole picture and try to help them," Deacon Casamento said.
In one situation, volunteers were able to help a person pay bills, and then move into a smaller apartment with lower rent so they could live on their tight budget.
Some volunteers from the parish are working with other churches to help organize a homeless shelter. Others help regularly at a soup kitchen run by Helping Hand of Myrtle Beach, while another team delivers meals to the elderly and homebound through Mobile Meals of North Strand. There are also plans to work with American Red Cross to host blood drives.
Deacon Casamento said one of the first goals for 2011 is to start a soup kitchen to feed increasing numbers of people. He would like to have a permanent food pantry eventually.
Bob Long, a member of Our Lady Star of the Sea since 1996, has been a longtime volunteer with Helping Hand and now coordinates the monthly food drives at the parish.
Long said the outreach has surpassed expectations, and also reaches across generations. Young people from the church joined the effort and collected more than 1,600 pounds of rice for Helping Hand, he said.
"I'm totally impressed with the outreach program, and we do not lack for volunteers," Long said. "People at this church love volunteering, and that's what it takes right now because we are definitely seeing a lot more people in need."